When I started this blog, I wrote about some of the unhealthiest Sri Lankan food that one can try. They were considered unhealthy because of their high sugar, fat content, or added artificial ingredients. 
However, recently I want a shopping spree to find out some healthy food to add to my diet. And I thought about writing them for you to try out. I have tried out everything that is mentioned here, and I can recommend them as healthy and tasty at the same time.
Chocolate flavored soy milk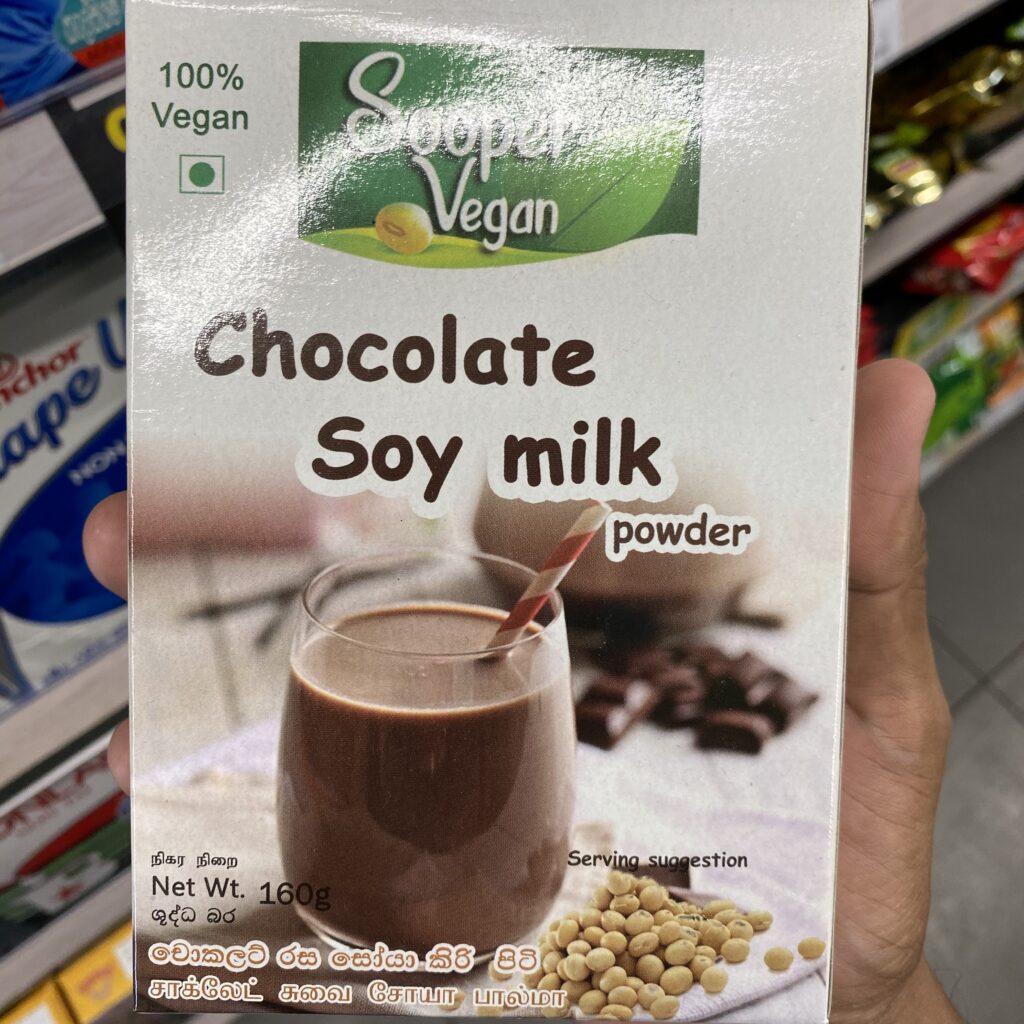 Soy milk is plant-based milk, that is produced by grinding soybeans. If you are someone who is lactose intolerant, or who is looking for an alternative for cow's milk soymilk is an option for you.
Most soy milk drinks do not contain any added sugar, which makes them the perfect drink for someone with diabetes.
Even though I have tried several soy milk drinks before, I never seemed to like it because almost all of the soy milk drinks left a bad taste on my mouth.
However, this chocolate-flavored soy milk was different,
It tasted just as good as milk chocolate, it was sweet, and I didn't feel as if I was drinking a soy milk-based chocolate drink
Also, it didn't leave a bad taste in my mouth.
As I mentioned before the drink does not contain any added sure, but to make it somewhat sweet I added some artificial sweeteners, but you can also try it without any sugar.
The downside, well it is somewhat expensive, a single packet of chocolate-flavored soy milk contained only 5 searches, so it was only enough to make only 5 drinks, and it cost me roughly $3.5.
Atta flour chapati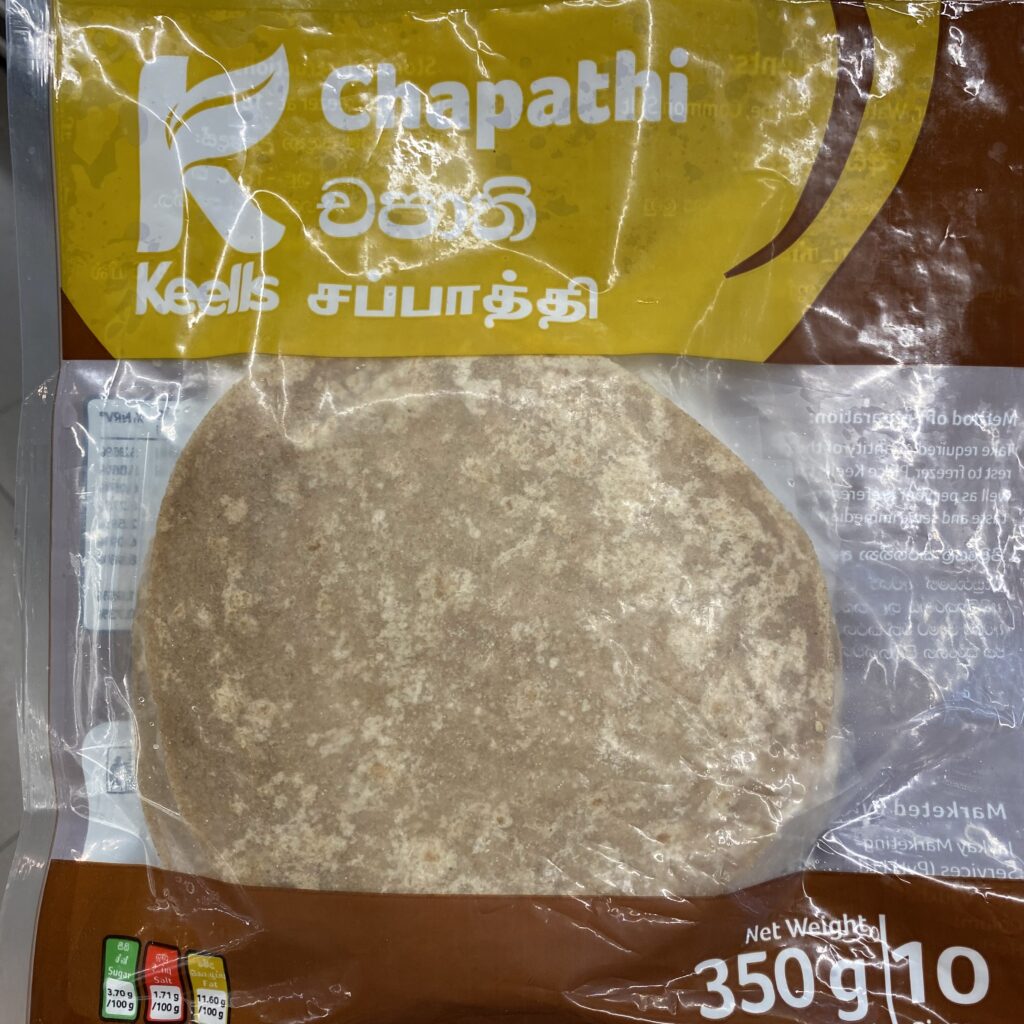 In Sri Lanka, almost all paratha or chapati, are made with wheat flour. And wheat flour is not good for someone with diabetes. However, atta flour, a wholemeal whet found in the Indian subcontinent is a good healthy alternative to wheat flour paratha or chapati.
If you are wondering what is paratha or chapati, they are Indian delicacies made with atta flour and you can eat them with a hot curry like dhal or chicken.
The word chapat (Hindi:चपत) means "slap" or "flat" which describes the traditional method of forming rounds of thin dough by slapping the dough between the wetted palms of the hands.

Wikipedia https://en.wikipedia.org/wiki/Chapati
When I was shopping I found these atta flour chapati. They are easy to prepare, the doe is premade. All you have to do is put them on a hot pan together with some coconut or olive oil, and let both sides fry for around 2 minutes.
If you are making the doe from atta four it will take some time and effort to prepare them. However, the manufacturers have done the hard part, leaving me only to fry them in the hot pan.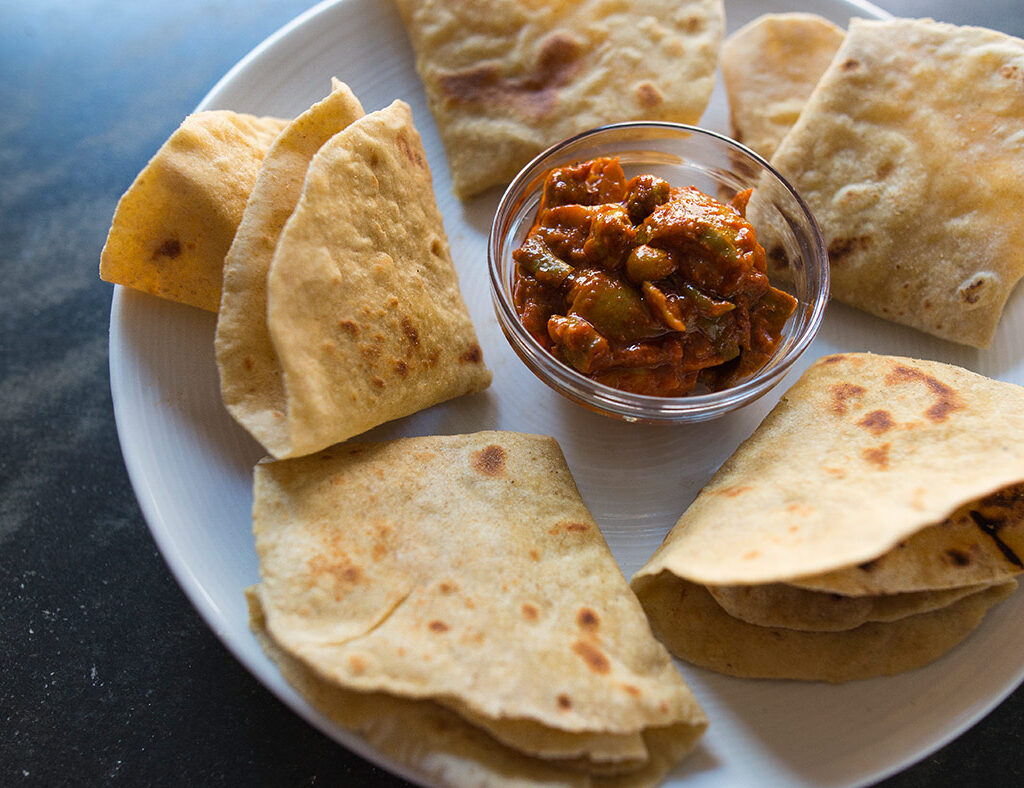 What did I try these atta flour chapati? Well, I tried them a couple of times, once with dhal curry, and another time with chicken curry. But the best way to taste a chapati is with a tandoori chicken curry, which is sadly only available in Indian restaurants. 
Sugar-free jam
When it comes to jam, jam contains more sugar than jam itself. For example, if you see the nutritional contents of jam, you will see that 100g or jam will contain nearly 60g (60%) of sugar.
If you have diabetes or want to cut down on sugar, then the jam is a big no-no.
However, there is an alternative. That is trying sugar-free jam. These jams are made similar to your heavy sugary jam. Just that it does not contain any added sugar. Instead, the manufacturers use sucralose instead of sugar to give sweetness to sugar-free jam.
They also have several different tastes, so you won't miss out on much. I have tried the mix fruit, the raspberry, and strawberry sugar free jams and they are all great.
Sugar-free biscuits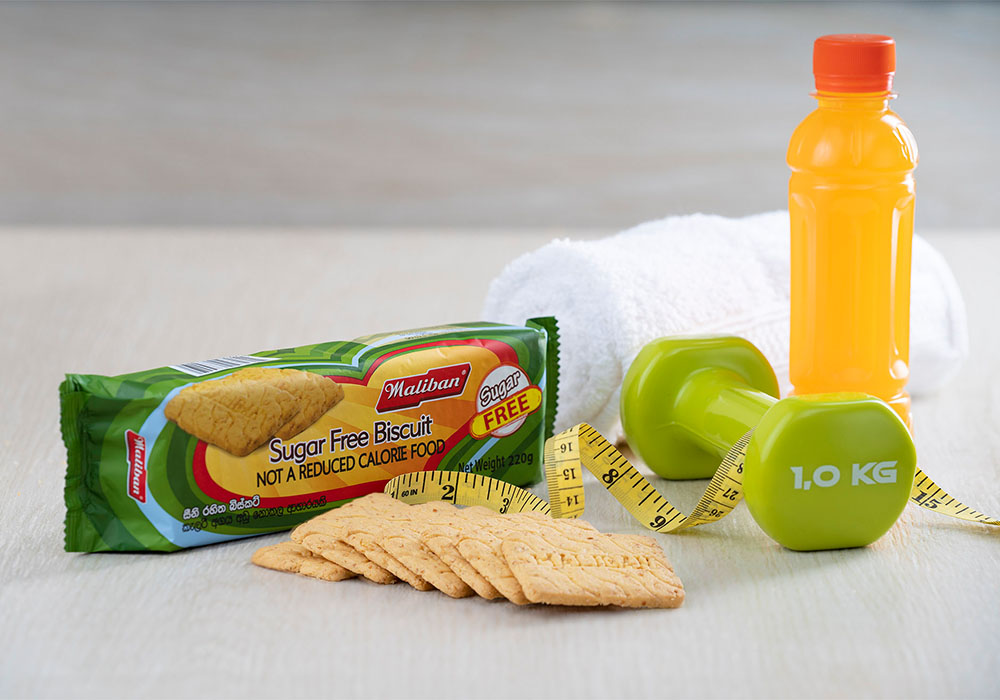 People love eating biscuits, however, most biscuits contain lots of added sugar. And if you are someone with diabetes, then biscuits are not the thing for you.
That doesn't mean that people with diabetes can't try a biscuit or two. There are now sugar-free biscuits available. Again, just like jam, they are using sucralose as the sweetener instead of sugar.
According to the packaging, they are not reducing the caloric content of a biscuit, and you should not take more than 3 biscuits at a given time.
Wholegrain bread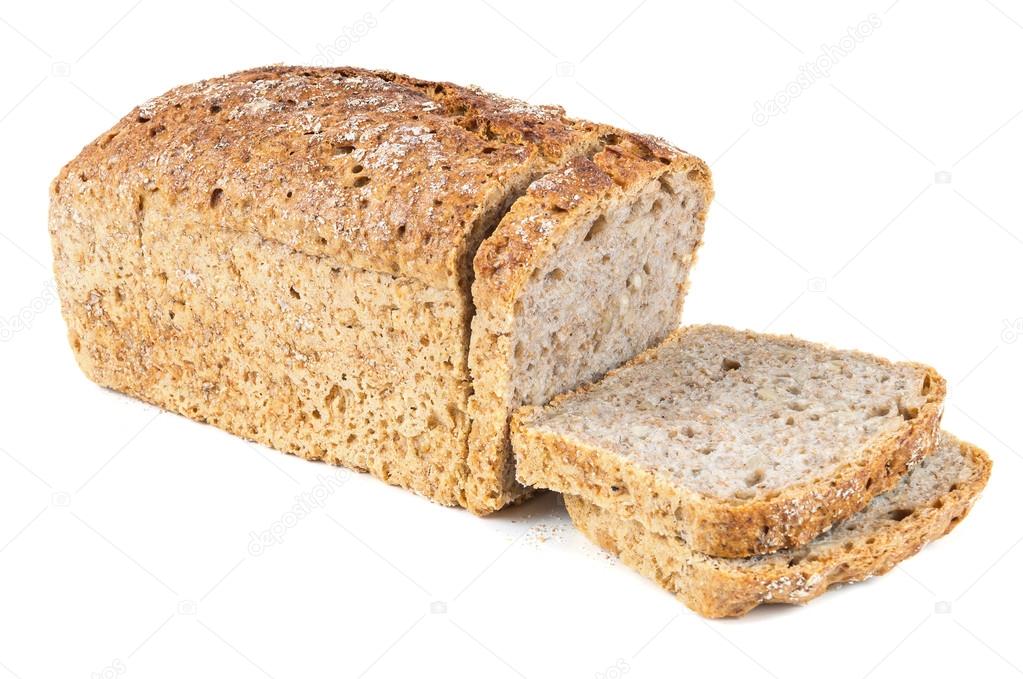 I just love wholegrain bread. The normal bread that we eat every day is made with wheat flour. As I mentioned before, wheat four is not good for people with diabetes and health-conscious. Wheat flour has a high glycemic index and it can give rise to rapid blood sugar fluctuations.
A good alternative that you can try instead of regular bread is wholegrain bread. The high fiber content in wholemeal bread will reduce the drastic blood sugar level fluctuations. 
It just tastes like regular bread, but for me, I find that the taste of wholemeal bread even better than regular bread. But due to the fiber content, the texture is a bit different and it is not as smooth as regular bread.
So next time you go on shopping, make sure to keep your eye open for some healthy food with less added sugar, salt, and artificial chemicals and ingredients.