Diabetes, a disease that most of us don't want to have. However, around 1.4 million people are newly diagnosed with diabetes every year in the USA.
The only way to live a healthy life with diabetes is to control your disease, and that requires lots of dietary modifications.
However, sometimes people don't keep their disease under control, and this leads to lots of complications associated with the disease.
One reason for this is that these complications won't show until it's too late. And once you get them, reversing them can be very difficult.
So what are the complications associated with diabetes?
Diabetes is a complicated disease, with different metabolic derangements occurring in the body.
Most of these complications are associated with vascular changes occurring in both larger and smaller blood vessels.
Also certain infections and cancers are also common amongst people with diabetes.
Microvascular complications
Microvascular complications occur in your smaller blood vessels, especially in your kidneys, eyes, and nerves.
The development of microvascular complications can begin even before a person is diagnosed with diabetes.
Diabetic retinopathy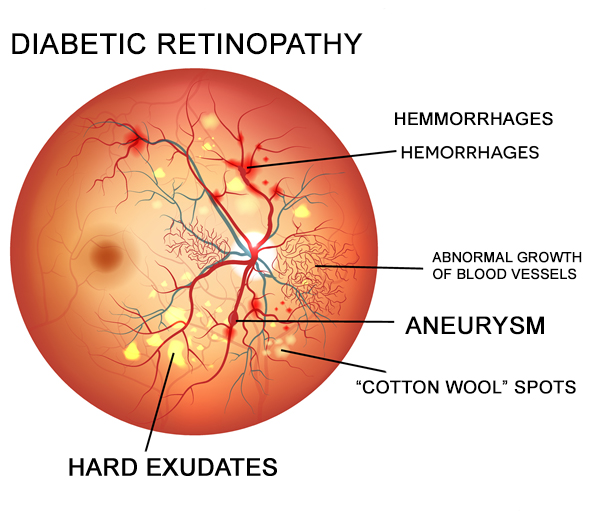 Diabetic retinopathy is a condition that is going to slowly damage the retina of the eyes and ultimately leads to loss of vision.
People with diabetic retinopathy will not see any signs of the condition until the late stages. And the only sign will be some change in their vision.
Nearly 25% of people with diabetes can develop retinopathy after five years, the risk goes up to 53% after 20 years.​1​
Diabetic nephropathy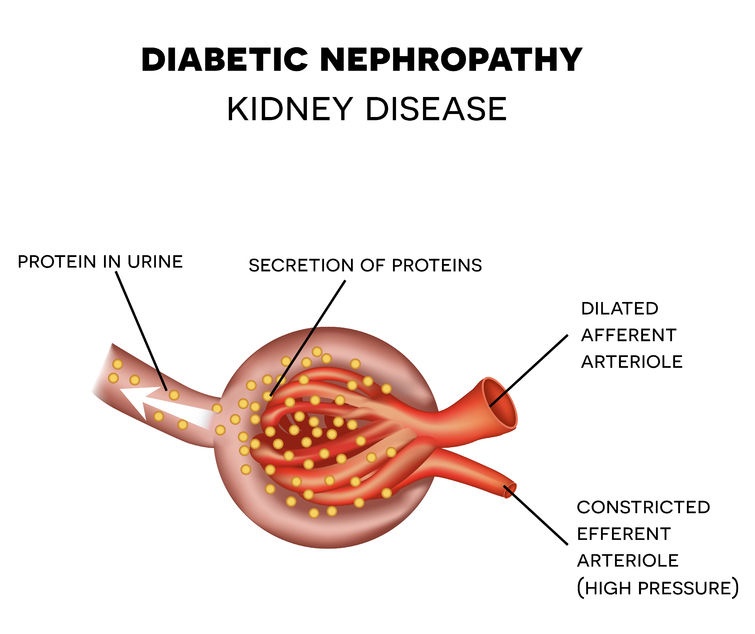 The small blood vessels of the kidneys are also an area of damage due to microvascular complications of diabetes.
With time you are going to lose your kidney functions. And because the kidneys are essential for life, you may even have to depend on dialysis or eventually undergo kidney transplantation to survive.
Just like retinopathy, the nephropathy will also won't show any changes until you develop features of chronic kidney disease when people have lost the majority of their kidney functions.
Diabetes is the leading cause of end-stage kidney disease in the USA.​1​
Diabetic neuropathy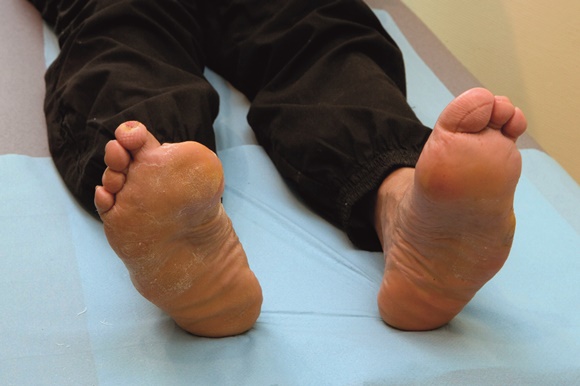 In diabetic neuropathy, the small blood vessels that supply nerves get damaged, leading to loss of nerve cells.
The main sites for diabetic neuropathy are the legs. People initially develop some numbness in their legs, or chronic aches and pains.
However, with time people lose the complete sensations of their legs. The final result is chronic wounds in the legs.
And because the blood vessels are damaged, the healing of these wounds is slow, and they have a high chance of getting infected. This is the reason why thousands of people lose their toes and limbs due to diabetes.
The risk of developing neuropathy also increases to 50% by 20 years of having diabetes.​1​
Macrovascular complications
Macrovascular complications are due to damage to large blood vessels of the body.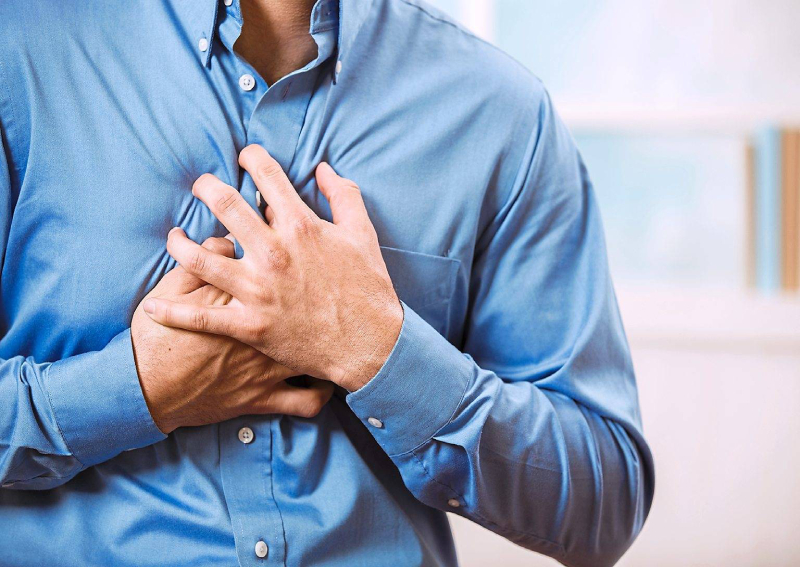 People with diabetes also have high cholesterol levels in their these cholesterol gets accumulated in blood vessels.
People with diabetes have a higher risk of developing atheromatous (cholesterol) plaques inside their blood vessels, especially involving the blood vessels of the heart (coronary vessels), and blood vessels of the brain.
Lower limbs can also get involved, and people with diabetes can develop peripheral vascular disease or the extremities. This will increase the risk of poor wound healing and amputations.
Once they develop these atheromatous plaques, they can develop ischemic heart disease (heart attacks) and strokes. And the risk of heart attacks and strokes is two-fold in people with diabetes.
Diabetes and fatty liver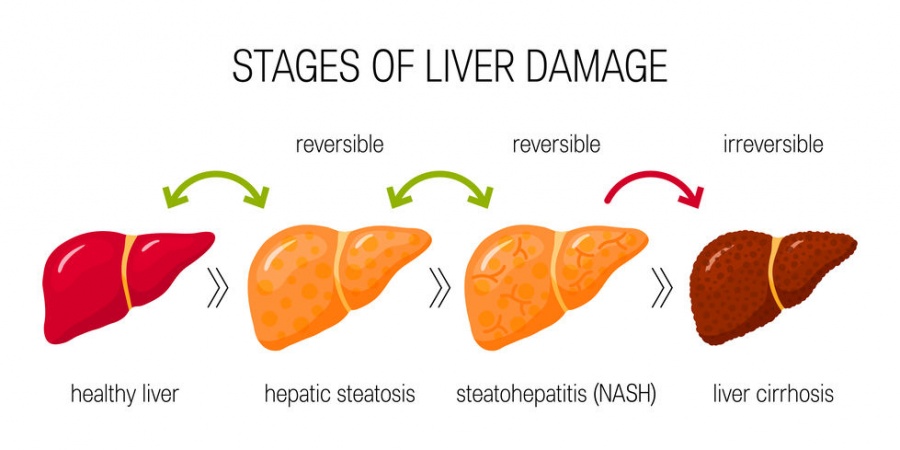 Fatty liver can also be a complication of diabetes, people with diabetes can be obese, and their lipid metabolism is deranged. This leads to the accumulation of fat, and ultimately, the development of the fatty liver.
Fatty liver is also a slowly progressing disease, and also an active area of research in the medical field. Read more about fatty liver and how to prevent it,
Diabetes and infections
People with uncontrolled diabetes can have weaker immunity. This increases their chance of infections due to organisms that normally won't cause any diseases in healthy people.
One such example is candidiasis, a fungal infection that can occur between the web spaces of legs.
Diabetes and cancer
People with diabetes are also at risk of developing certain types of cancer.
For example, they have nearly two times the risk of developing liver cancer, and pancreatic cancer. Colon cancer is also 1.5 times higher in people with diabetes.
Overall, people with diabetes have 1.2 times higher risk of developing cancer than healthy adults. This is mainly due to poor immunity, obesity, and inflammation.
How to stay healthy with diabetes
Avoiding these complications requires people with diabetes to have good control of their blood sugar levels.
This involves a healthy and balanced diet, regular exercise and taking your medicine on time.
Not only that people with diabetes should,
Check their eyes at least once a year
Check the kidney functions at least once a year
Do a lipid profile every three months
Do an HBA1C test every three months to check their long term control of the disease.
If you do these things and keep the disease in control you can live a happy and healthy life.
---